12+ years experience in tutoring French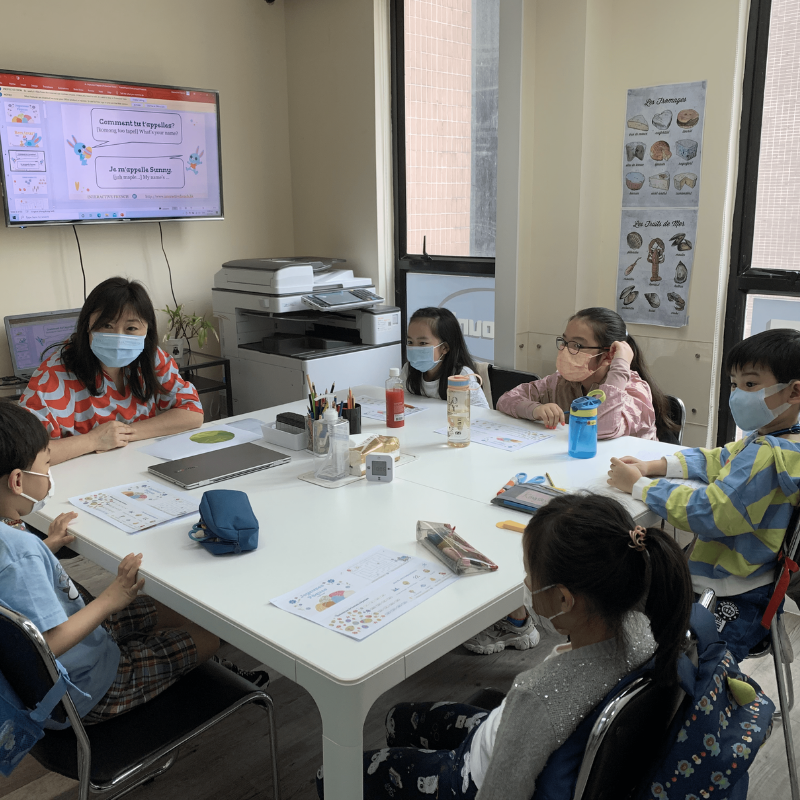 Interactive French is a learning centre in Hong Kong that offers French language lessons and French private tutoring to adults, teenagers and kids. We provide a wide range of private, semi-private and group tuition and tutoring services for all ages and levels.
Beginner's French for Children, Teenagers and Adults
GCSE/IGCSE/GCE A-Level/IB/SAT preparatory courses for international school students
HKDSE French prep for local students
DELF preparatory courses for students of all ages
Our business is led and managed by experienced academic tutors who have extensive experience in teaching French as a foreign language. ​
Our strengths as a learning center
As French courses are becoming prominent in Hong Kong, choosing the right language center has become a difficult task for many. Interactive French differentiates itself from other French learning centers by:
Offering Small Group Tuition (Maximum 6 students);
Providing an Interactive Learning Environment (maximizing student talking time, student-teacher interaction as well as student-student interaction);
Using up-to-date Language Learning Technology;
Focusing on Quality over Quantity
Knowing a large number of French words, but being unable to structure a coherent sentence is meaningless in learning of a foreign language. We believe that "less is more". Our unique and simple curriculum ensures that all of our students develop a solid foundation of the French language before progressing to the next level. 
We believe that every student has a capacity for both academic and greatness excellence, and we aim to help our students reach their full potential. We encourage and value individual expression and foster in each student a genuine and lasting interest for learning. ​