Target
Exam Prep.
Languages
"I believe that everyone has the potential to learn a new language, so I adapt my teaching techniques to match the level and age of my students to make sure the help they seek is received in the most pleasant manner!"
Background
​Native Speaker
Literature from Bordeaux 3 University in France​
Experience 
Taught French in a number of language schools
French teaching in Hong Kong since 2011
Romain is a professional French-English translator. Having studied literature at Bordeaux 3 University in France, Romain conciliated his love of languages, travel and work to study Chinese language and literature at Beijing Language and Culture University. Prior to joining Interactive French, he lived and worked in Beijing for 8 years and taught French in a number of language schools. These experiences enable him to integrate with Hong Kong and understand the difficulties of his students in learning French.
A deep understanding of his mother tongue and the passion of teaching allow him to teach in a very fluid and lively manner. Romain believes that everyone has the potential to learn a new language, so he adapts his teaching techniques to accommodate the level and age of his students to make sure they receive help in the most pleasant manner.
Achievements from Romain's students
DELF B1 (69,5% - passed)
IB HL French (7 - passed)
GCSE French (A - passed)
"I am working in French Company and would like to build up my image towards the buyer and colleagues in France, therefore I contacted Interactive French to help me.
Romain is patient and very clear on all the course materials that he is distributing. I would say he is a good tutor and would be very helpful if you want to build up the confidence in speaking French.
For sure, I would recommend Interactive French to my friends as the tutors are professional and most importantly, they are native speakers, which is not comparable to other tutoring lessons in Hong Kong."
-Kenneth Y.
"Thanks Romain. He helped me a lot to prepare my DELF B2 exam and I passed it."
-Pauline, W.
"My son raised flag on his GCSE French Oral exam so we contacted Interactive French for private French tuition.
His French tutors - both Francky and Romain are really nice and I got very good feedback from my son as well. The study plan and syllabus provided was very well planned ahead. While Francky targeted more at the academic side, Romain kept the lessons very enjoyable and aroused student's interest. A perfect combination!
I highly recommend Interactive French to my friends and family because of its professionalism and reasonable price. My son has achieved 20/30 for French oral and a grade A overall!"
-Queenie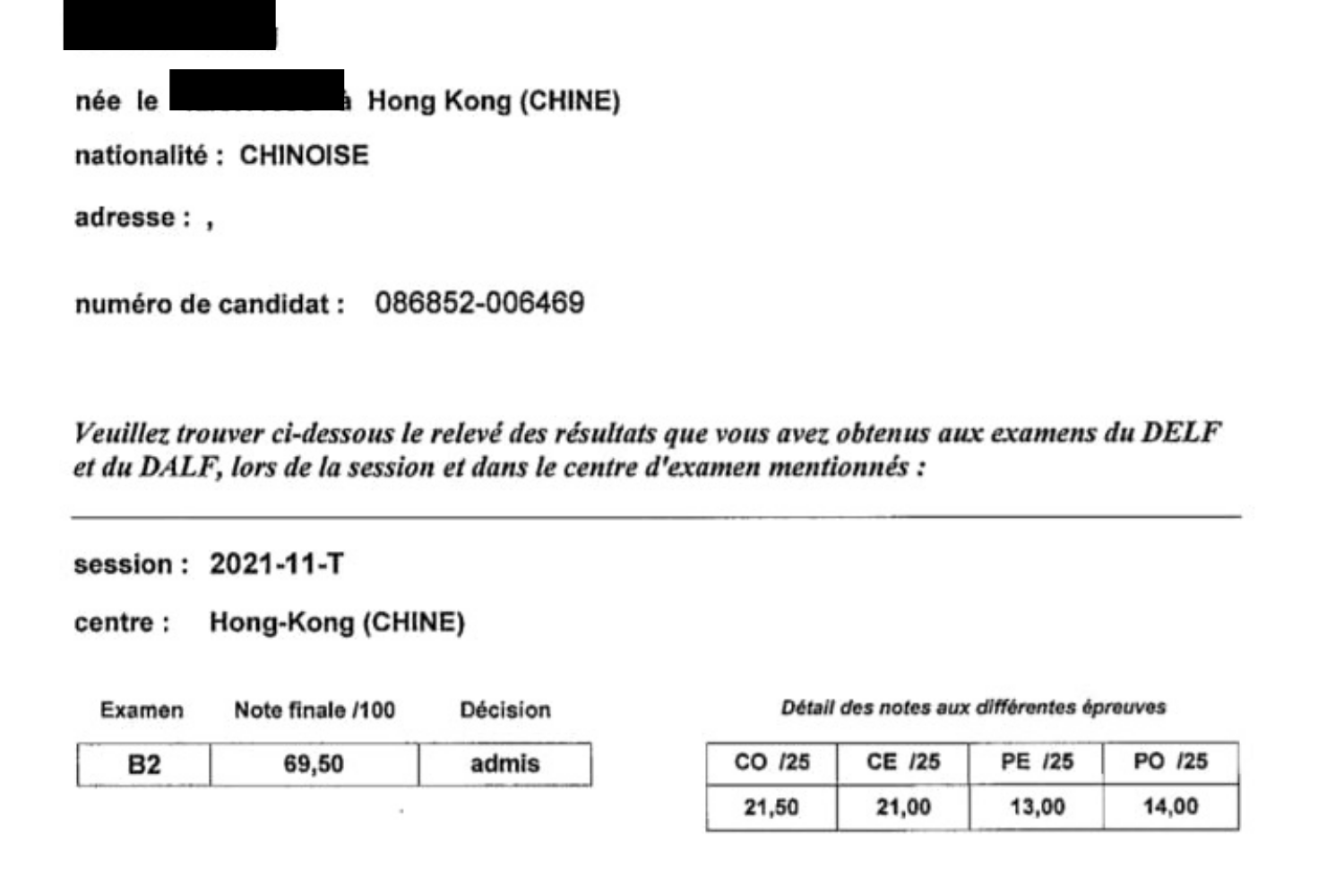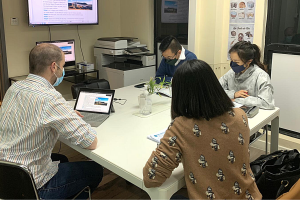 "Romain is always very happy to explain to me. Romain provides me with homework every lesson so I do not easily forget what I learned that day. Private French lessons allow me to speak without fear of embarrassing myself in front of other fellow learners and I feel welcomed to ask questions."
 
- Alexis
"Sasha got 8/8 for her French exam. Her sentences are complex, accurate and original. She also uses a range of interesting adjectives and adverbs effectively. Romain was a great help in her achieving this."
-Nigel, S. (Sasha's father)
"I am the father of Vanessa. Vanessa was the student of Mr Romain since Jan 2021. I would like to say thank you to Romain for his excellent weekly tutoring class with Vanessa for the last year. Vanessa has got excellent result in her year 12 final exam and continues to work excellent in the Year 13 Interim exam.
In both exams, she got a predicted grade of 7, the highest in the IB subject. Romain has helped Vanessa to improve a lot on her French writing, listening and reading skills in order to get the excellent result. Thanks to Romain for his guidance."
-Donald, C. (Vanessa's father)